2016年 08月 11日
| | |
| --- | --- |
| Free Download Xhorse VVDI2 V1.1.7 Software | |
Original Xhorse
VVDI2
Commander key programmer software for VAG Porsche BMW has newly updated to V1.1.7.
Free download VVDI2 V1.1.7 software
VVDI 2 1.1.7 Update Feature: 2016-08-10
*** Require firmware V2.1.7
===== VAG V1.1.7 =====
1. Bugfix for guided function
2. Bugfix for flash some FRF file
3. Bugfix for autodetect lavida cluster
4. Bugfix for write CDC32xx immo data
5. Bugfix
===== BMW V1.1.7 =====
1. Add support for disable/enable EWS key in "File Key Maker"
2. Add supprot for E series coding
3. Some window is improved
4. Bugfix for show ISN when lost all key
5. Bugfix
===== Porsche V1.1.7 =====
1. Bugfix
===== PSA V2.0.1 =====
1. Bugfix
===== Transponder Programmer V1.1.7 =====
1. Immobilizer data tool: bugfix Opel IMMO-1 68HC05
2. Immobilizer data tool: bugfix Renault Latitude 2010-
3. Immobilizer data tool: bugfix Hyundai Tucson 29F400
4. Make Remote: New database released, now support make remote under wireless mode
5. Bugfix
===== J2534 V1.1.7 =====
1. Bugfix
===== Online Upate Tool V1.1.7 =====
1. Bugfix
===== Quick Start V1.1.7 =====
1. Bugfix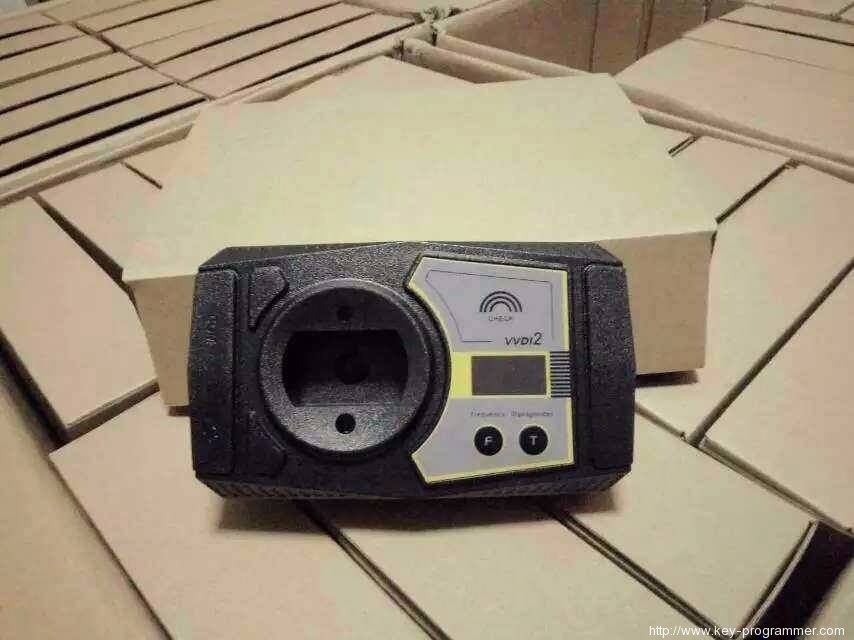 How to update VVDI2 Firmware and Software?
Firmware Update
VVDI2 Update Online Tool main program. The program will read the newest software version.
Update VVDI 2 firmware:
Close other VVDI2 programs, connect VVDI2 to PC via USB cable
Choose VVDI firmware version from Firmware List
Press button Update Online, wait the progress end
If failed to get firmware list or "communicate with server error!" message, before update your device, close anti-virus and firewall programs, try again. Change your internet provider once failed again
DO NOT shutdown your PC or disconnect USB cable while update device
Refresh Firmware List
Update Online Tool will connect to server automatically and download the newest firmware information. You can press flash picture button if there's no display.
After you get information success, will display current support firmware list, the software support by specify firmware and the mainly include update information.
Device Information
After connect VVDI2 interface to PC and install USB drivers, press "Device Information" button, will show you VVDI2 Serial Number, current firmware version in VVDI2, authorize information etc.
Update Online
After connect VVDI 2 to PC and install USB drivers, choose firmware version you want from firmware list. Press "Update Online" button, wait progress finish (about 2 minutes).
Internet connection is required.
Software Update
Internet connection is required.
Click "Menu->Software Update->Software Update" to check VVDI2 latest available software version, the software version requires firmware version support etc
Select "Download Link", the system will download the latest software.
When you use VAG, BMW, Transponder Programmer programs, if you are displayed following windows, which means your tool have newest software released. Please download newest software with Update Online.